| | |
| --- | --- |
| | |

The ONLY UK DynoJet Dyno centre with fully integrated RAM-AIR simulation and real time Air/Fuel Ratio facilities, Motrac Racing offers the most advanced diagnostic Dyno system available.
25 years of dynamometer testing experience!!

Motrac is the longest established and one of the most trusted Motorcycle Dyno centres in the UK. Motrac has been providing specialised diagnostic services to customers at the very highest levels since 1990, and continue to remain at the very peak of technical development.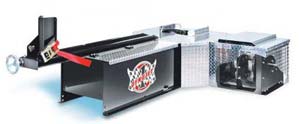 Integrated on-site facilities include:


A Specialist Dyno cell containing a Full spec - 250 model DynoJet Dyno with Load Cell and Static Torque. The most advanced system available, measuring upto to 500 horsepower. But the most important component is the experienced operator.


Fully integrated Ram-Air, to simulate airflow into Ram-Air induction machines, fully reactive to speed to reproduce exact on track conditions, plus Real-time Air/Fuel Ratio Facilites which complete Motrac Racing' s exceptional diagnostic capabilities
No matter what level of rider, or what machine you possess; from road rider to trackday enthusiast; from Club Racer to National Team,

call Motrac Racing now on 0151 357 1062 now

to discuss your requirements.

Utilising a specific Yoshimura fuel injection interface Motrac Racing (0151 357 1062) can remap the ECU (Electronic Control Unit) on certain Suzukis


Price:
£80 inclusive of Vat and Dyno time


Take full control of your engine management system with the installation of a DynoJet Power Commander from Motrac Racing.

As an Authorized Power Commander tuning centre, Motrac Racing can supply and fit the proven technology of Power Commanders, which when used in conjunction with their advanced Dyno facilities, can fully optimize the performance of your machine, providing crisper throttle response, increased horsepower and optimal fuel consumption.

The Power Commander is a fuel injection (and ignition timing on some models) adjustment unit, that offers adjustment to a bikes fuel and ignition curves without permanent changes to the bikes ECU (electronic control unit).

The perfect air/fuel ratio will ensure that the engine can produce the maximum possible horsepower for any given combination.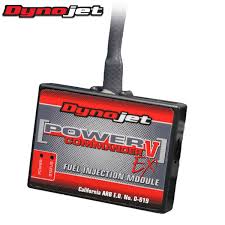 Power Commanders are available for a massive range of machines - for the full range or exact pricing, please call Motrac Racing on 01244 568925 for further details.




Power Commander model (PCV) The latest and most popular choice

Supply only


Supply, Fit and Custom Mapping to suit your bikes own needs.

from

£318

from £550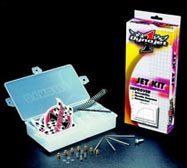 If you're looking to optimise the performance of your carburetted machine then DynoJet Jet Kits supplied and fitted by Motrac Racing can provide you with simple and affordable solution to all your carburetion problems.
Motrac Racing can supply a wide range of kits to fit any application, giving increased power and smoothness throughout the entire rev range, while maintaining optimum fuel economy, improving throttle response and overall performance.

Utilising Motrac Racing's depth of knowledge and experience in this field, they can accurately advise you on the necessary Jet kit for your requirements to provide you with the optimum results in power increase and rideablility.

Call Motrac now on 01244568925 to discuss your specific needs.



Re-mapping
Power commander custom mapping. A fuel map created to suit your bike. This takes around 3 hours and in most cases costs £180. We can also create far more complex gear dependant or individual cylinder maps using the advanced features of Power commander.

Dyno time


Workshop Hourly Rate is £60 per hour including VAT.



| | |
| --- | --- |
| Mon | 9.00am - 5:30pm |
| Tues | 9.00am - 5:30pm |
| Weds | 9.00am - 5:30pm |
| Thurs | 9.00am - 5:30pm |
| Fri | 9.00am - 5:30pm |
| Sat | Call first |
| Sun | Closed |

Telephone:
01244 568925

Email:
info@motrac-racing.com

Postal Address
Motrac Racing,
Motorsport Centre,

B105 Thornton Science Park,

Pool Lane, Ince,

Chester,

Cheshire, CH2 4NU,

United Kingdom